Company: Leaping Cowgirl Productions Ltd.
Title: "Absolute Favourite Fan Youth TV Show"
Location: Calgary, Alberta
Category: 1.1 Company Sponsored Volunteer Project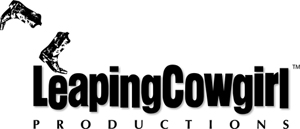 Five years ago something inside Coralie Braum snapped. She was on a shopping trip with her eight-year-old granddaughter when she saw something unexpected: push-up bras in the little girls' section of a department store.
Feeling that over-sexualized and negative media images are greatly responsible for the pressure young people feel to look a certain way, Braum vowed to do something about the issue. And she did. Braum created Leaping Cowgirl Productions "to create positive and uplifting stories" and mentor youths to do the same.
Eventually this mission led Braum and her team to create the Absolute Favourite Fan project, a half-hour TV drama completely created, written and performed by Unshackled, a multicultural performing arts youth group in Calgary, Alberta. The show's purpose had two main goals: help teens present positive images to their peers and teach youths what a motivated group can achieve.
To make the show a success, Leaping Cowgirl Productions donated staff time and thousands of dollars to the project. Besides mentoring the teens, the company secured other funding for the production and secured airtime for the show to play for six months on the Telus Optik network with more than 700,000 subscribers.
Beginning in January of 2013, the youth group and its volunteer mentors met at least once a week, with more frequent meetings as the project progressed. Evane Jukes, leader of Unshackled, continued to recruit youths to join the program, and the project gained more momentum in the community.
"One of the best things about the program was seeing more than 50 volunteers of all ages, and parents and their teens learning, working hard and happily together week after week," Braum said.
After practicing their hearts out, the group filmed for two days in late April before Telus Optik approved the final version mid-May. July 15, 2013, marked the first day of public screening on the network.
Braum loved being part of the project and witnessing the participants' growth. "The teens learned how to 'find their voice' and create art to take a message to others," she said. "Some of the teens have a troubled background, and we watched with delight as they grew in confidence and developed strong relationships with others in the group."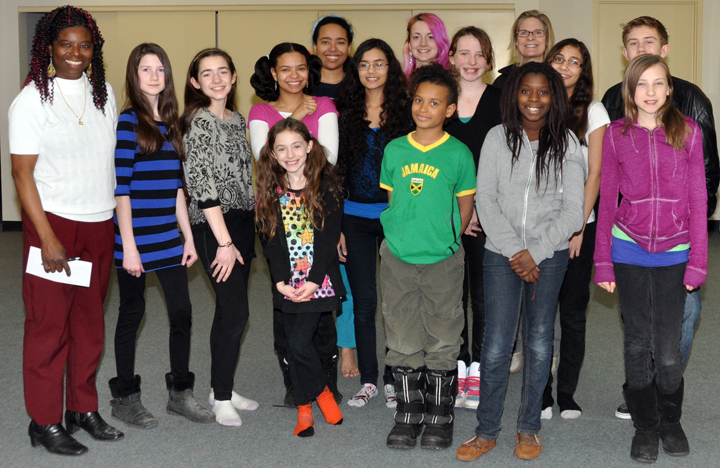 *****