While the winners for the 2015 AVA Digital Awards won't be announced until February 1, we're showcasing select entries that stand out. Keep checking back to see if your work will be highlighted.
Company: NoiseFloor
Location: Chicago, Illinois
Title of Entry: "Spyder DNA"
Category: 217. Ad Single Spot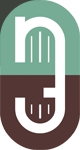 Audio is almost a lost art form. Music and sound effects are usually something that plays as background filler–something that is overpowered by visual images and dialogue. Occasionally though, the audio is integrated so well into a television commercial that in itself it becomes a force to be reckoned with. And that can be a good thing.
NoiseFloor is a Chicago-based sound and audio post facility with clients ranging from sports clubs to movie producers. NoiseFloor prides itself on creating sound to help tell a story. In a recent commercial for Spyder motor bikes, the audio house produced a sound bed that works flawlessly with dynamic video and powerful graphics.
*****