We'll continue to feature some of this year's most noteworthy Hermes Creative Awards entries throughout the competition. 
Organization: Rifelion Media, LLC
Location: Portland, OR
Title of Entry: "King of The World: An American Muslim Story"
Category: 192c. Electronic Media / Social Media / Interactive Media | Podcast | Podcast Series

To view their full submission, Click Here.
What was it like to be a Muslim in America after the 9/11 terrorist attacks? For this child, Shahjehan Khan, it was bad enough before when he would wash his hands, trying to make them white.  But, after the attacks, no amount of scrubbing could protect him from the the prejudice and hate directed towards him by fellow Americans.   In his seven part podcast, "King of the World", Khan, a Pakistani, relives his life as an outcast, a pariah, who had a foot in two worlds.  Listeners follow Khan as he journeys through addiction, identity, creativity, and what it means to belong as a Muslim in America 20 years after 9/11. The podcast is personally narrated with warmth and sincerity.  Natural sound is blended into the narration track to provide an experiential backdrop to Khan's story.  As Khan explains, he's a Massachusetts college drop out with a Muslim punk band, and anything but a "King of the World."  His podcast title comes from translation of his first name, Shahjehan, which literally means "King of the World."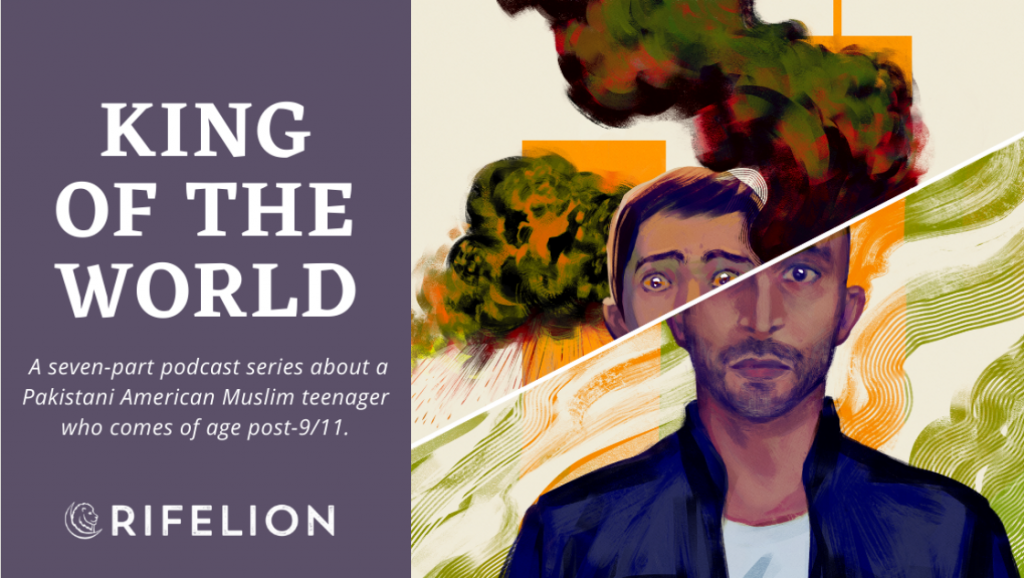 The Deadline for the 2022 Hermes Creative Awards is Thursday, April 14th. Enter now while there's still time.