We'll continue to feature some of this year's most noteworthy Hermes Creative Awards entries throughout the competition. 
Organization: Inspire PR Group
Location: Westerville, OH
Title of Entry: "Butler County Donut Trail"
Category: 90c. Public Relations/Communications – Media Relations – Publicity Campaign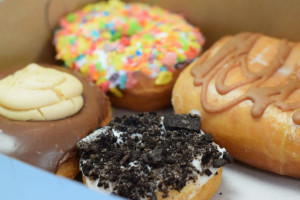 Today's spotlight features two of our favorite things, donuts and a game-changing publicity campaign.
Inspire PR Group was approached by the Butler County Visitors Bureau (BCVB) to collaborate and drum up buzz around the Donut Trial and encourage tourism. To navigate this challenge, Inspire designed a strategy utilizing media coverage, influencers and event planning during June 2017, but most specifically on National Donut Day, to spark conversations about and tourist visits to the Butler County Donut Trail.
To increase awareness of the Donut Trail before National Donut Day, Inspire pitched and secured press placements in multiple regional and national outlets, including American Nexos Magazine, NBC News, CNN Travel, Simplemost, Stock and Barrel Magazine, USA Today, Backpacker Magazine and Tri-State Living. After securing these placements, Inspire delivered donuts, gift bags and fact sheets to 34 central Ohio media representatives and influencers on National Donut day, resulting in even more press coverage in local outlets. On top of their impressive media and influencer relations, BCVB passed out more than 500 donuts and visitor guides during their National Donut Day event.
Inspire and BCVB's campaign succeeded with astounding numbers, securing more than 120 placements and garnering more than 220 million impressions. Inspire's strategy successfully drummed up interest around the Butler County Donut Trail, resulting in a sweet outcome for the BCVB.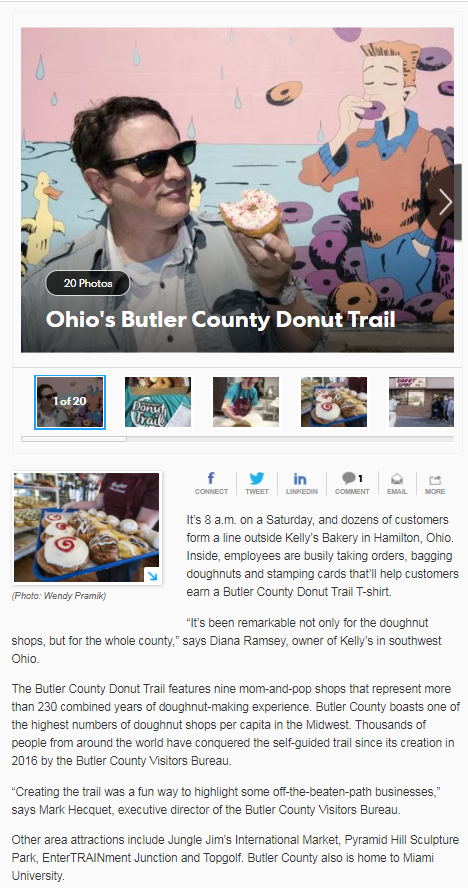 The 2018 Hermes Creative Awards are still open and accepting entries. The final deadline is April 26. Enter today.