Before we release a list of all the winners for the 2016 Hermes Creative Awards on May 2, we're showcasing select entries that stand out. Keep checking back to see if your work will be highlighted. Haven't entered yet? There's still time (until April 12!).
Organization: CBG Building Company
Location: Arlington, Virginia
Title of Entry: "Community Collaboration for CBG Building Company's Walkway Signage"
Category: 82c. Community Collaboration Strategic PR Program

How do you turn an eyesore into a work of art? If you are CBG Building Company, you approach kids and give them the tools to do it.
CBG was constructing an apartment community in Arlington, Virginia. Because of the project, CBG needed to build one of those plywood covered walkways to protect pedestrians, which is not always a welcome addition to a neighborhood.
To make the best of the situation, the company collaborated with art teachers and students at two nearby elementary school to create a public arts project that would also increase CBG brand awareness. The result was an eye-catching collage of colors and paintings from the imaginations of children.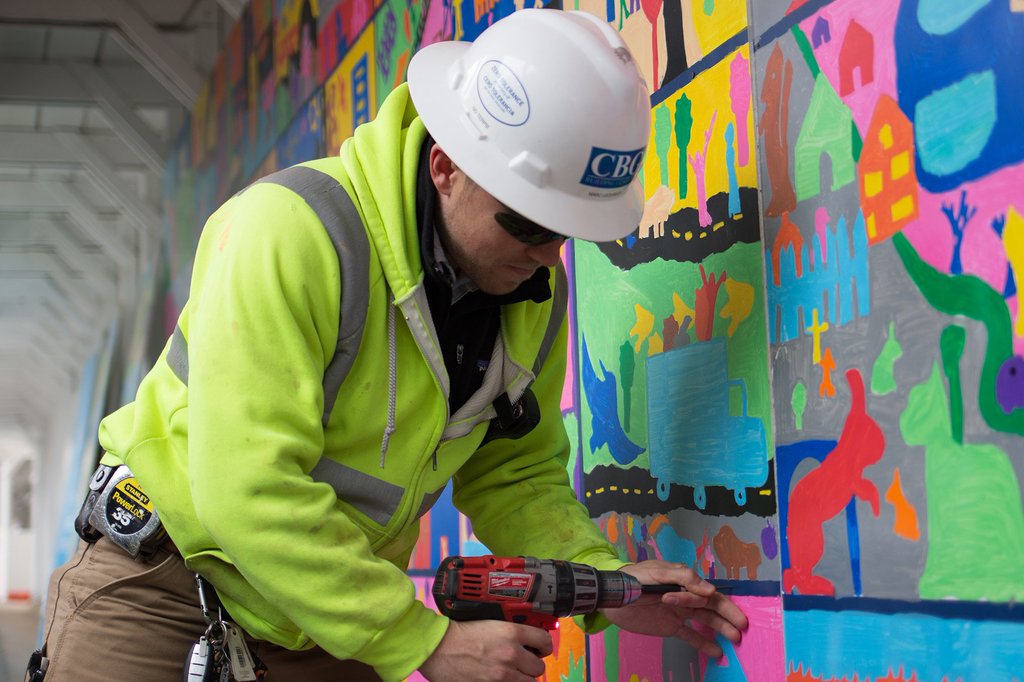 Project manager Darren answers questions from @glebeart students about @LiveLatitude. #CBGbuilds #insideCBG pic.twitter.com/UvL9LuH94f

— CBG Building Company (@CBGBuildingCo) January 12, 2016
4th grade public art installation @cbgbuildingco @glebeart pic.twitter.com/stKnrJWzYL

— Glebe Art (@glebeart) January 8, 2016
The mural is up! Check out artwork by #kwbpride 4th graders on Wilson Blvd near VA Square! @APSArts @CBGBuildingCo pic.twitter.com/Ux5Sr4r942

— Katie Aiken (@MrsAikenArt) December 11, 2015