While the winners for the 2015 MarCom Awards won't be announced for a while, we're showcasing select entries that stand out. Keep checking back to see if your work will be highlighted.
Organization: Epicosity
Location: Sioux Falls, SD
Title of Entry: "AgSense Farm"
Category: 260. Marketing Product or Service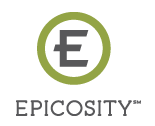 As everyone knows, selling a product to a client takes a good sales pitch. The more moving parts, the more complex the product, the harder the sell.
Epicosity, a full service agency out of Sioux Falls, South Dakota, received a complicated assignment from AgSense, which provides a host of farm technology products that shepherds a crop from planting to harvest.
Epicosity took the expansive agriculture system and weaved it into a body of story highlighting a farm family. Using a traditional documentary style, the video lays out the product in a simple yet engaging style. The photography is exceptional, the editing sharp, the music perfect. The well-paced video draws you in and keeps your interest.