While the winners for the 2015 Hermes Creative Awards won't be announced for a while, we're showcasing select entries that stand out. Keep checking back to see if your work will be highlighted. Haven't entered yet? There's still time!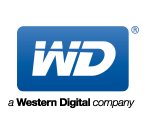 So many times – well most of the time – a corporate image video starts with thunderous music over pretty music before segueing to a "voice of god" narrator followed by a CEO or company president expounding upon the virtues of the company. Throw in a few employee interviews and some smiling people, and you have the whole package.
Western Digital went a different direction. How do you make a company that specializes in external and internal hard drives attractive?  You tug on the heart strings. The corporate image video couples a grandfather and grandson with a long-held wish to travel the world. There's a story with a message here and Western Digital is in the middle of it.
*****