Winner: HBO Poland SP.20.0.
Title of Entry: "We Want Your Blood"
Location: Warsaw, Poland
Client: HBO Poland
Category: 161c. Special Event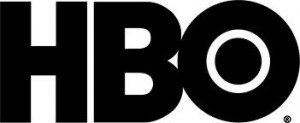 Vampire stories travel well.  In this case, all the way from the United States to Poland. True Blood, HBO's hit series, was preparing for a new season in Poland and wanted to promote the program, but after five seasons what do you do? The premium network decided to utilize the show's theme and couple it with public service.
HBO designed a replica bar from the show in central Warsaw and then brought in a mobile blood bank to park outside. The event 'We Want Your Blood' coinciding with international blood day. Sexy vampires prowled the streets persuding passers-by to give a pint. In the bar, look alike actors from the series dressed like waitresses plied patrons with non-alcoholic libations. The event generated national headlines gaining free publicity across media platforms.  Blood given was more than three times the previous year. As far as the premiere of the show, ratings increased 40 per cent from season five. HBO not only created a buzz and increased viewrship, but promoted itself as a socially responsible network with edgy ideas and good shows.