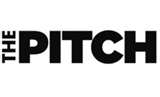 If you haven't seen the new AMC documentary/reality show, The Pitch, you need to check it out. Each week, The Pitch gives viewers an inside look at two different ad agencies as they compete against each other for a national account. The Pitch is on the same network that brings you Mad Men and is produced by Studio Lambert, the same people who produce Undercover Boss for CBS.
We knew about The Pitch at AMCP because we had signed a release to allow our awards to be shown on the program.  I set the DVR well in advance …then forgot about it. The Pitch has been on for five weeks. I sat down last night to watch the first show and ended up seeing three shows back to back. While the whole process of developing a pitch for a new account is fascinating, the show proves what we all know…ad agencies are gold mines for characters.  This is the new Mad Men. No suits and slick, close-cropped haircuts here. Fifty years later, clothing and appearance are self expressive and in many instances a look is accentuated by tattoos, piercings, and dyed and/or spiked hair…. office staples now include dogs, kids, motorcycles, motorized aircraft, scooters, toys, ping pong and video games…. and of course the long hours of inert, unproductive creative sessions are still fueled by caffeine, cigarettes and alcohol (although not on camera in the office). The show's producers don't go out of their way to capture the chaos of so many right brains ponging into each other. They focus on interesting stories of compelling characters involved in the serious business of coming up with ideas that can make or break a product and a career. This is a well-done reality show that provides an inside view into what we in the industry know is a non-traditional, sometimes bizarre profession.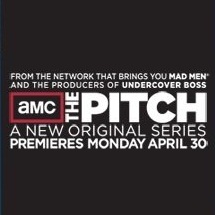 Recent MarCom and Hermes winners will be featured in upcoming shows… WomenK!nd from New York City, Jones Advertising from Seattle and Bandujo from New York City.  Look for our awards in their offices. WDCW of Los Angeles was featured in an earlier show.
The Pitch is seen on AMC on Sundays at 11 p.m. Eastern time.  It is also rerun often.