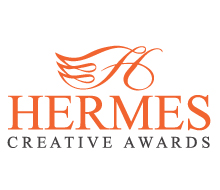 Winner: DuFour Advertising LLC
Located: Sheboygan, WI
Client: Acuity Insurance
Title: Acuity A Sweet Year 2011
Category: Publications/Annual Report
The digital world now makes it convenient to receive entries online, but we still have several thousand that come through the door. Some entries just don't have the desired effect when they are submitted digitally. When the post office and delivery services make their drops, we have several people who open the packages and process the contents. It is actually a very interesting job. Many of the entries are unusual …. you never know what we are going to get. Some of our favorites have been product labels that just so happened to be attached to unopened bottles of beer, wine and spirits.
The other day, our processors were going through the deliveries when I heard a scream, followed quickly by a second person's scream. As I was running down the hall to see what happened, I had visions of a dead rodent and even a body part in one of the packages. What I found were the two processors gleefully opening a box of chocolates. In the box with the chocolate treasures was the Acuity Annual report entitled, "Acuity, A Sweet Year 2011″. The quality of the annual report matched the quality of the chocolates, or so I am told. I know the report was well done, but by the time the box made its way to the judges, A Sweet Year was just a Sweet Annual Report. The moral of the story is if you want to attract attention, share a theme with a good box of chocolates.