Winner: Lynn Univervity
Title of Entry: #lynndebate Social Media Campaign
Location: Boca Raton, FL
Category: 3c.Social Campaign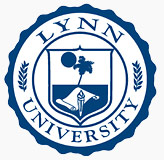 Lynn University played a prominent role in the 2012 Presidential Campaign.  The Boca Raton, Florida university hosted the third and final debate between Pres. Barack Obama and challenger Mitt Romney.  The third debate was the most important for each candidate, especially for the President who faltered in the earlier exchanges.  Lynn University was in a unique position to increase branding and raise awareness, especially with 59 million viewers tuning in.  The administration utilized a social media campaign before, during, and after the debates to capitalize on the event.  Leveraging Facebook, Twitter, YouTube, Flickr, Google+, Tumblr, foursquare, and Instagram, Lynn University reached out to the country and the world.  On the night of the debate, the school's hashtage, #lynndebate, was trending top 3 nationwide and top 5 worldwide.  The total number of debate related tweets totaled 6.5 million.  In addition, the university produced 52 debate related videos and 2,000 debate photos.  Lynn University was only established in 1962 and has fewer than 2,000 undergraduates.  For a small school, the university scored big in its social campaign.