By Gregg Ellman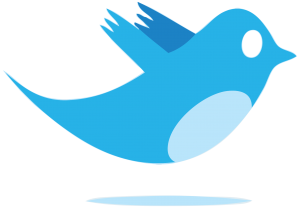 @greggellman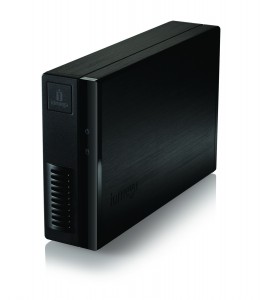 Ease of set up and ease of use are the first things I look for in any shared network devices and you get that with the Iomega EZ Media and Backup Center.
Plug a network connection in the back of the unit and after a simple online setup anyone on the wireless network  can simultaneously share just about any digital content on multiple computers, tablets, smartphones or network-connected TV's .
When you combine the network device with the free Iomega Link app, you can create an Iomega personal cloud to view the content from just about anywhere when connected to the Internet.
The personal cloud also lets you invite others (up to 250 members) to have access to the content in your cloud. This includes movies, music, photos or even documents all available from anywhere 365/24/7.
You'll be hard pressed to find a device that isn't user friendly to the media center and its cloud storage. This includes Mac and Windows systems along with all Apple and Android smartphones and tablets
The EZ Media and Backup Center is available in 1, 2 or 3TB options for $189.99, $229.99 and $319.99 respectively.
For a reference, each terabyte can hold as many as 250,000 songs, 400,000 photos, 385 hours of video or 120 hours of  HD video. The exact number can vary by the individual size of each file, but you get the idea: they hold a lot.
Iomega also put an iTunes server in the media center allowing you to but a song or video once from iTunes and then share the content with multiple devices.

Logitech's latest and greatest addition to their web cam lineup is the Logitech TV Cam HD.
The high-definition camera works with your TV's HDMI input but is packed with features to produce an incredibly clear image with great sound for those you are connecting with.
The lens is built with optics from German optics specialist Carl Zeiss, the same optics built into many high-end products in the professional photography world.
Along with the optics, Logitech's Fluid Crystal Technology  and four noise-canceling microphones let you send the best possible picture and sound across the web.
The lens can pan, tilt or zoom on your subject and is built with an ultra wide-angle view enabling users to get more then one person in view.
Skype (Internet voice/video calling program) and Wi-Fi are built into the camera so you can connect to the web computer free.
All you need is a Skype account, Internet connection and a minimal setup to talk to anyone around the world and have them see you on the screen in ultra wide-angle 720p .
The camera also has a ringer, to alert you for calls coming in.
www.logitech.com $199
It might be hard to envision charging stations that are "cool" but after you see the IDAPT universal chargers you can see why they fall in that category.
With the i4 Universal Charger, the compatibility has it working with over 4,500 of today's portable electronic gadgets including gaming, GPS, digital cameras and cellular devices.
The main parts of the product consist of a single power cord and a base station. Then you plug in the interchangeable charging tips for your device, with up to three tips being able to charge devices at once.
An additional device can be charged with the USB port on the side of the base.
The i4 default pack ($64.99) I had for testing came with mirco and miniUSB, Sony Ericsson 2, Samsung 4, Nokia 2 and the coveted Apple 30-pin connection.
If these aren't the charing connections you need, additional tips can be purchased including charging for AA and AAA batteries or a custom 4-pack kit with a charging base in a choice of multiple colors.
Each pin snaps in and out as needed, making it versatile for the gadgets of today's families or even a small business.
The IDAPT i1Eco charging system ($32.99) allows you to charge two devices at once, one with a  charging tip and the other through the USB port.
This one is way more travel-friendly since the base can be powered from an AC or DC connection (both choices included).
The default pack has the pair of USB connections and an Apple 30-pin connection but a custom pack can also be created with a pair of tips.
Most single tips cost about $9.99 except the AA/AAA battery tip for $19.99
Contact Gregg Ellman at greggellman@mac.com.
Follow him on Twitter: @greggellman.
2012, Gregg Ellman.