By Gregg Ellman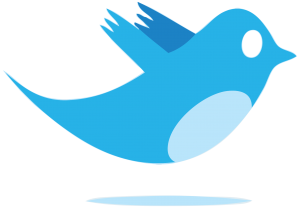 @greggellman.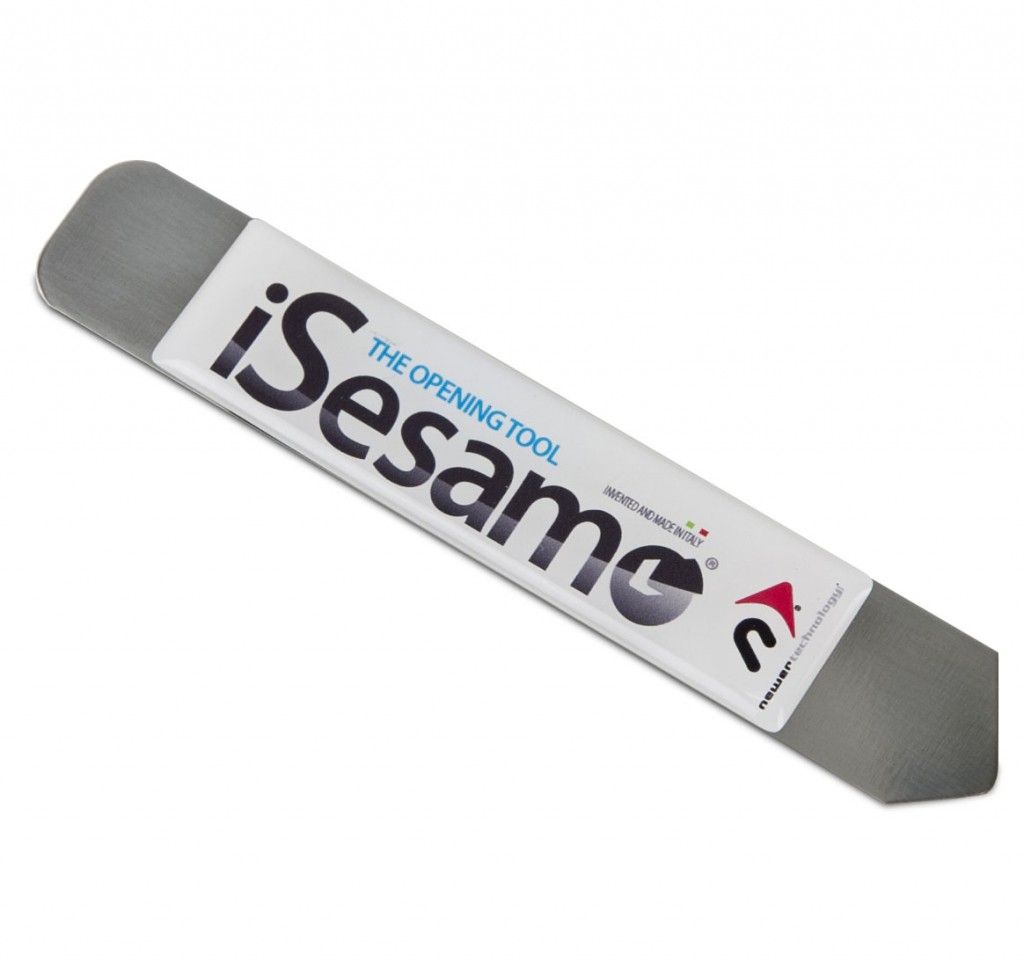 The NewerTech iSesamo steel pry tool makes the tricky task of opening iPods, iPhones or other gadgets pretty simple.
Instructions are included for opening some devices but caution should be used when opening anything to prevent damage to the case or the contents.
Once you have your device open, it's simple to replace batteries (also sold at NewerTech) and do other simple repairs.
In most situations just insert the tip of the flexible steel blade into the seam of the device and then widen the cover from the back to unlock the clips.
NewerTech does have a warning about the iSesamo, "This tool is made of metal and can scratch the casing or glass of your device" so caution should be used.
www.newertech.com $9.99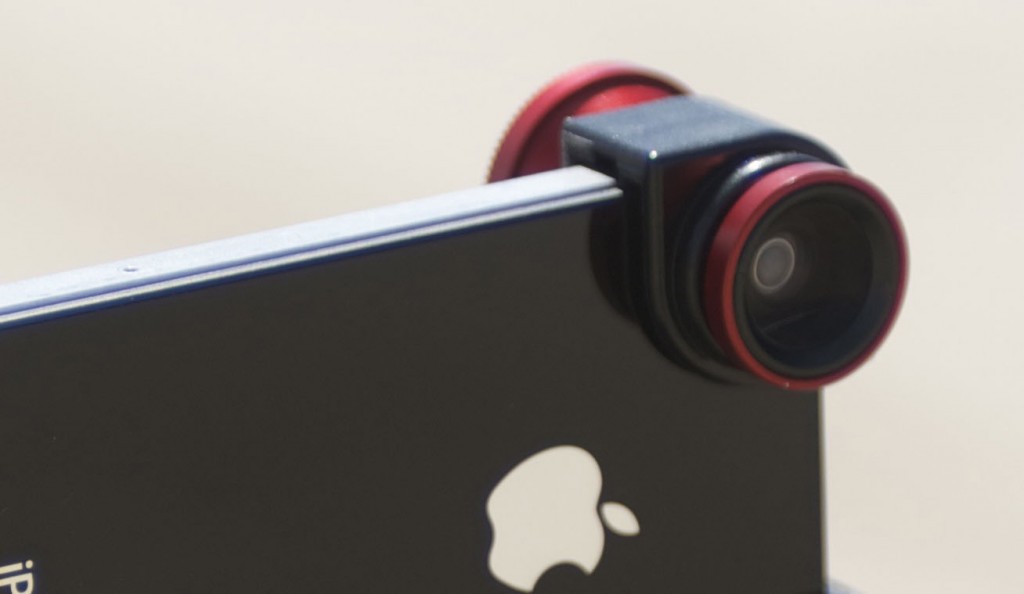 A fish eye, macro and wide angle lens are included in the olloclip lens attachment for iPhones.
The ever-growing world of iPhoneographers will love the choices, which can be changed in seconds.
With the wide angle lens, you'll get the viewing angle expanded by 2X. The focal distance for the macro is 6-inches and the fish eye will give you about a 180-degree field-of-view.
The lens snaps on and off the iPhone 4 or 4S in seconds since it fits like a glove but beware that it might not fit properly if you have a screen protector on your LCD.
According to the company, "The olloclip was designed to work with a 'naked' or 'caseless' iPhone.''
As for results, the lens worked great for all its functions. An iPhone's camera does have its limitations, but since I always have it on me, a camera is always nearby. Adding the three lenses only makes this better.
When not in use, the lens comes with a cover and a microfiber material case for storage and cleaning.
http://olloclip.com $69.99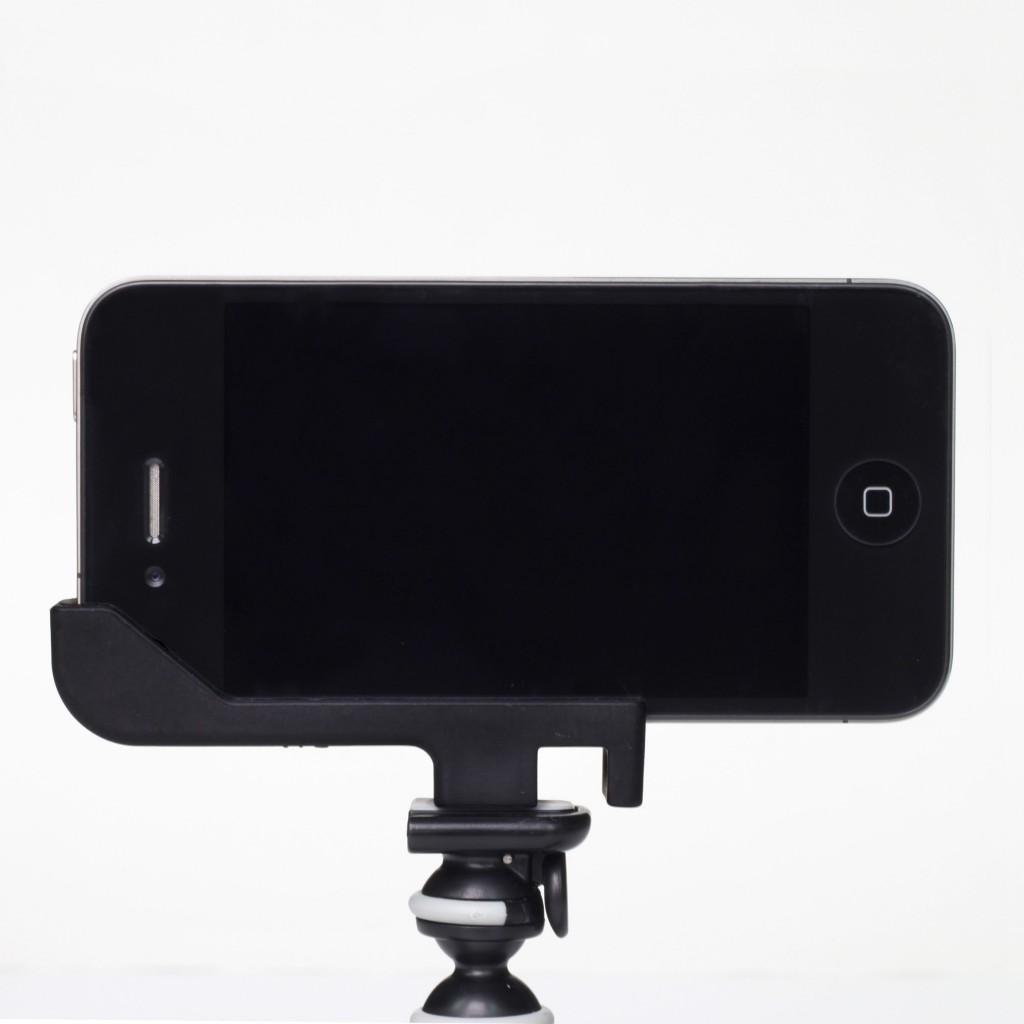 The glif is a great little device for mounting your iPhone 4 or 4S onto a tripod or other photography accessories.
The recyclable rubberized plastic adapter is about 3-inches long and snaps onto your phone (again, beware of use with screen protectors) and has a standard threaded tripod (hole is on the bottom) for easily attaching it many accessories that accept this type of attachment.
It works in both portrait or landscape angles and can attach to your phone to prop it up on a flat surface for a movie stand.
There's not a lot to this product but it works great and only costs $20.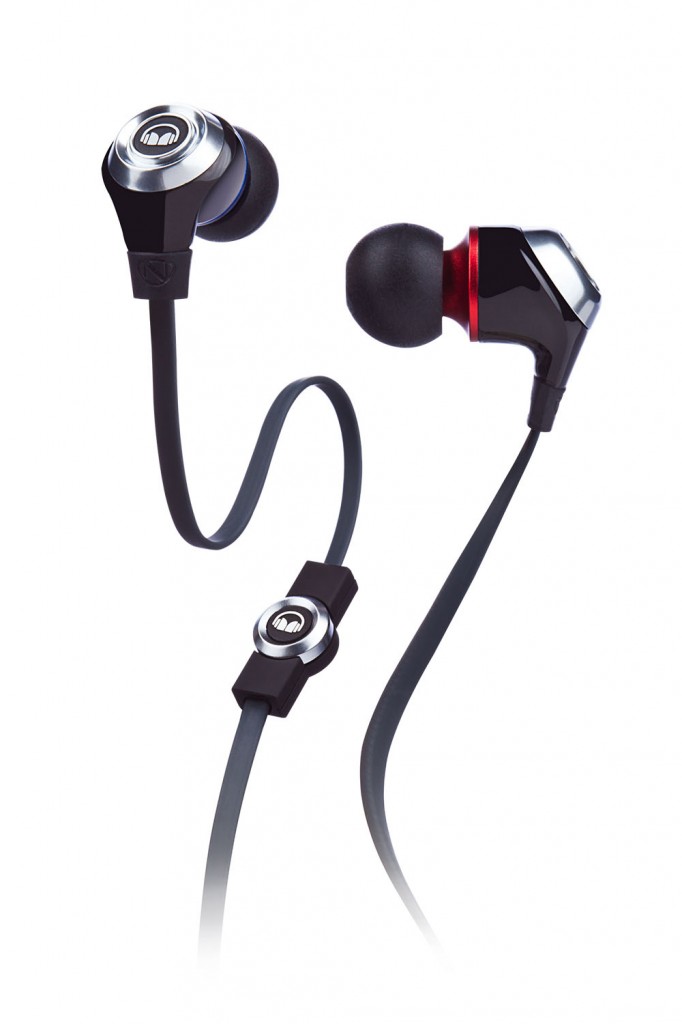 The NCredible NErgy high performance in-ear headphones from Monster sound great and has a unique feature, which I always like in a product.
When your tunes aren't playing you can just snap both earbuds together to let them hang round your neck.
This way they stay tangle-free and easily accessible in the event a call comes in since they also have a built-in mic with Monster's Universal ControlTalk for phone calls.
As for the sound, they are what we have come to expect from any Monster headphones with clear sounds and lots of strong bass.
www.monstercable.com $69.95
Contact Gregg Ellman at greggellman@mac.com.
Follow him on Twitter: @greggellman.
2012, Gregg Ellman.